DUO AC/DC - 12/24V and 120/230V - Patented models

Fresh water production: 60 or 100 liters/hour Modular version with remote control panel
For motorboats and sailboats from 10 to 15 meters
The world's first dual-energy watermaker system
A single inverter allows the starting of the motor in 12V or 24V and in 120V or 230V
The Duo is a clever and patented system.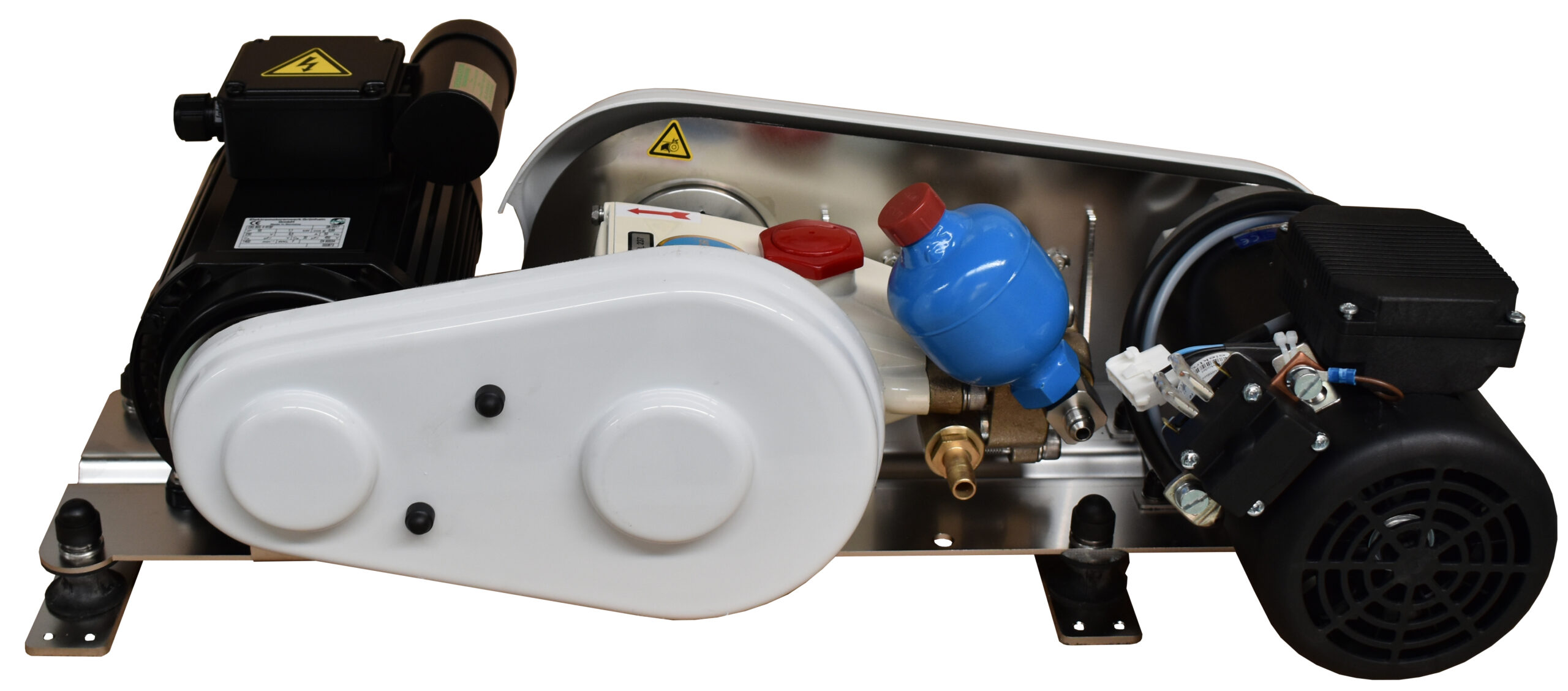 Thanks to this system, the motors operate independently from each other, with neither electric clutch activation nor manual manipulation of the pulleys. Like all Dessalator products the DUO is 100% reliable and safe.
For more than 10 years the DUO 60 and DUO 100 are mounted in batches by the large shipyards and are the choice for navigators.
The advantage of the DUO is its "2 in 1" aspect, as if there were two water makers available with the facility to function optimally and logically.
For example: When there is no wind and the engine is running, D.C. power (at 12 or 24V) is available and should be used (DUO 60: 370W, DUO 100: 600W).
At anchor, when the power generator is running the watermaker can be operated on the A.C. supply (230V).
It's low consumption (DUO 60: 5A, DUO 100: 6,5A) allows keeping the whole charger power for recharging the batteries and other uses (for instance: hot-water tank).
Only the hull valve with strainers is delivered standard. The remaining valves can be delivered on demand as most of the times the waste outlet pipes are connected to existing waste outlets and the fresh water departures often have their own closing valve.