DC FREEDOM WATERMAKERS - 12 or 24 volt
The advantages of this product are:
its small dimension
its high outputs
its modular design allowing to adapt to small spaces
its reliability recognized for more than 30 years
If the boat has no A.C. generator, the 12/24V models will be suitable.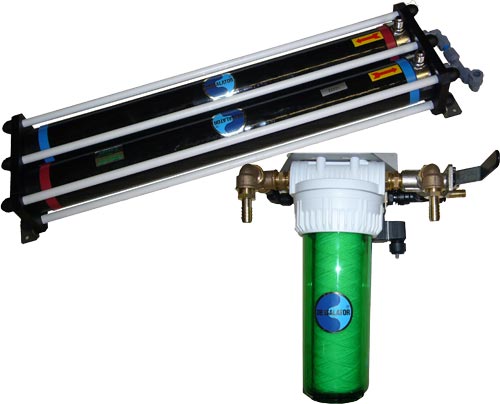 The membrane unit includes 1, 2 or 3 membranes 25.21 according to the model mounted in a compact unit.
Membrane dimensions:
D30: L 70cm x 8cm
D60: L 70cm x 16cm
D100: L 70cm x 27 cm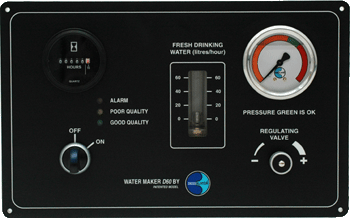 All functions and information are brought together on your control panel.
DESSALATOR® products are delivered complete with all accessories. All components meet current EEC standards:
Strainer and hull valve
Solenoid valve for automatic rinsing
Pre-filter filtering out solid particles up to 5 µm and its wrench
Fuse or circuit breaker according to the model
HP piping: 2 hoses and 4 special DESSALATOR® connectors
Piping for the production of fresh water from membrane to panel.
Installation diagram Dessalator DC FREEDOM D60 / D100